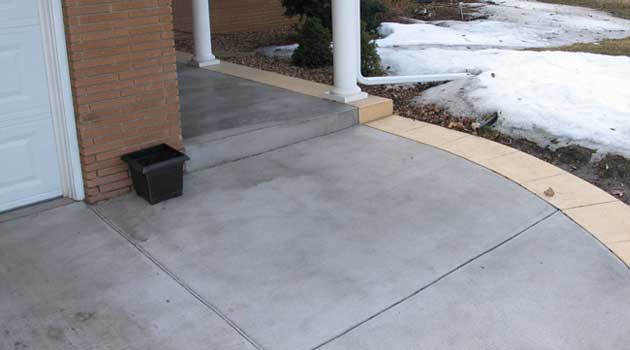 Let the Experts at LCM Install Your Durable, Beautiful, Public or Private Sidewalk
It's Easy to Get Started, Just Call (612) 789-8171 Today!
Concrete sidewalks and walkways offer a time-tested, low maintenance product that is not only durable and functional, but can also become a beautiful piece of art using the various decorative options available today.
Concrete is the logical choice for walks due to its durability and easy maintenance, especially in the harsh winter environments we experience here in the upper Midwest. Proper preparation, cement mix, and installation practices must be used in order to survive the large number of freeze/thaw cycles we see here. LCM has over 30 years of experience in concrete sidewalk installation.
LCM Has Over 40 Years of Experience in Concrete Sidewalk Installation!
We Are Licensed to Install Public Sidewalk in Any Metro City!
Decorative options include several different methods of coloring, stamping, texturing, acid staining, stenciling, and exposed aggregate. Your concrete sidewalk can be installed to replicate cobblestone, brick, sandstone, tile, or even a wood boardwalk. Standard grey concrete is no longer your only option!
Let the professionals at LCM Concrete & Masonry install your new durable and beautiful concrete walk.
Contact us today for more information and a free estimate!

Contact LCM Concrete & Masonry Today!
To get your FREE ESTIMATE or ask the experts at LCM any question either call us at 612-789-8171.