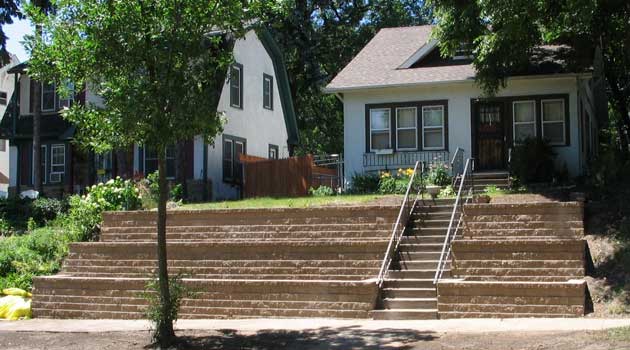 3 Tiered Retaining Wall Installed by LCM Using Versa-Lok Dry Laid Landscape Blocks
The Experts at LCM Have Been Installing Retaining Walls For Over 40 Years!
Call (612) 789 8171 Today For Your FREE Estimate!
A retaining wall is a wall built to resist lateral pressure and to prevent the advance of a mass of earth. Retaining walls hold back soil and earth which would otherwise erode to form a more natural landscape. Retaining walls can be built out of many types of materials, ranging from wood, to natural stone, to concrete blocks.
LCM Concrete & Masonry, Inc. has been installing retaining walls for over 30 years, and has experience using a wide variety of different type of blocks and materials.
Contact us now for more information and a free estimate!
Links for info:
www.marshallconcreteproducts.com

Contact LCM Concrete & Masonry Today!
To get your FREE ESTIMATE or ask the experts at LCM any question either call us at 612-789-8171.